OUR RECOMMENDED Bausch + Lomb PRODUCTS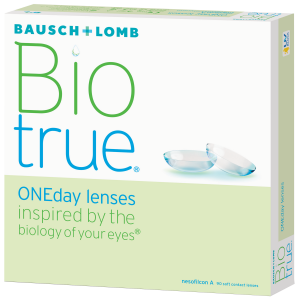 Biotrue ONEday
Biotrue ONEday has more moisture than any other contact lens And, maintains nearly 100% of its moisture for a full 16 hours2 Water-loving polymer PVP is the most abundant, hydrophilic component of the lens Allows for a lens that is 78% water content – same as the cornea Patented dehydration barrier Poloxamer 407 drives to the lens surface to lock in moisture throughout the day Mimics the ...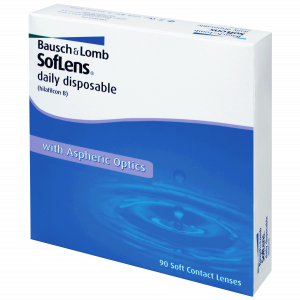 SofLens daily disposable
Great for patients who want to seize the daily SofLens daily disposable contact lenses deliver crisp, clear vision and comfort so your contact lens patients can make the most of every day. Key Features & Benefits A great start for new wearers, an easy upgrade for 2-week patients Thin lens design; comfortable throughout the day ComfortMoist Technology for outstanding all-day comfort&mdas ...
OUR

Bausch + Lomb PRODUCTS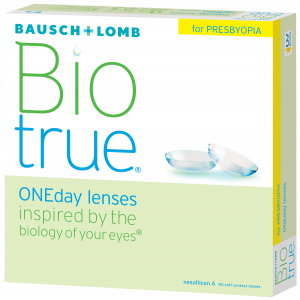 Biotrue ONEday for Presbyopia
If you find yourself holding books, menus and phone screens farther and farther away in order to focus properly, or if close work, like reading or handwriting, gives you headaches or eyestrain, you may be showing early signs of presbyopia. Biotrue ONEday for Presbyopia daily disposable multifocal lens has a 3-Zone Progressive Design to help you see clearly and comfortably with your contacts, up cl ...